How do you find the tire size?
For a passenger tire that is sized P225/45R16, this tire fits on a 16" wheel rim, the total tire section width is 225mm at the widest point. The sidewall height is 45% of the tread width for a total sidewall height of 101.25mm.
Converted out, the total dimensions for this wheel and tire would be a total height/diameter of 23.97". Total width of the tire at the widest point is 225mm, or 8.86".

$100 Promotion
Win $100 towards teaching supplies! We want to see your websites and blogs.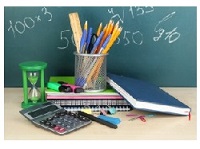 Enter Here
Calculator Popups
Scientific Calculator
Simple Calculator

Calculator Ideas
We use your calculator ideas to create new and useful online calculators.
Submit Calculator Idea