What is a hectare?
A hectare is an area measurement most commonly used for measuring
the area of land.
To convert hectares to other area measurements use the following
Hectare Conversion formulas:
Hectare to Acres = Hectares x 2.471
Hectare to Square Miles = Hectares / 258.999
Hectare to Square Yards = Hectares x 11,959.901
Hectare to Square Feet = Hectares x 107,639.104
Hectare to Square Meters = Hectares x 10,000
$100 Promotion
Win $100 towards teaching supplies! We want to see your websites and blogs.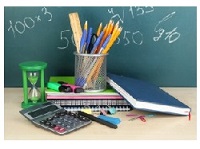 Enter Here
Calculator Popups
Scientific Calculator
Simple Calculator

Calculator Ideas
We use your calculator ideas to create new and useful online calculators.
Submit Calculator Idea